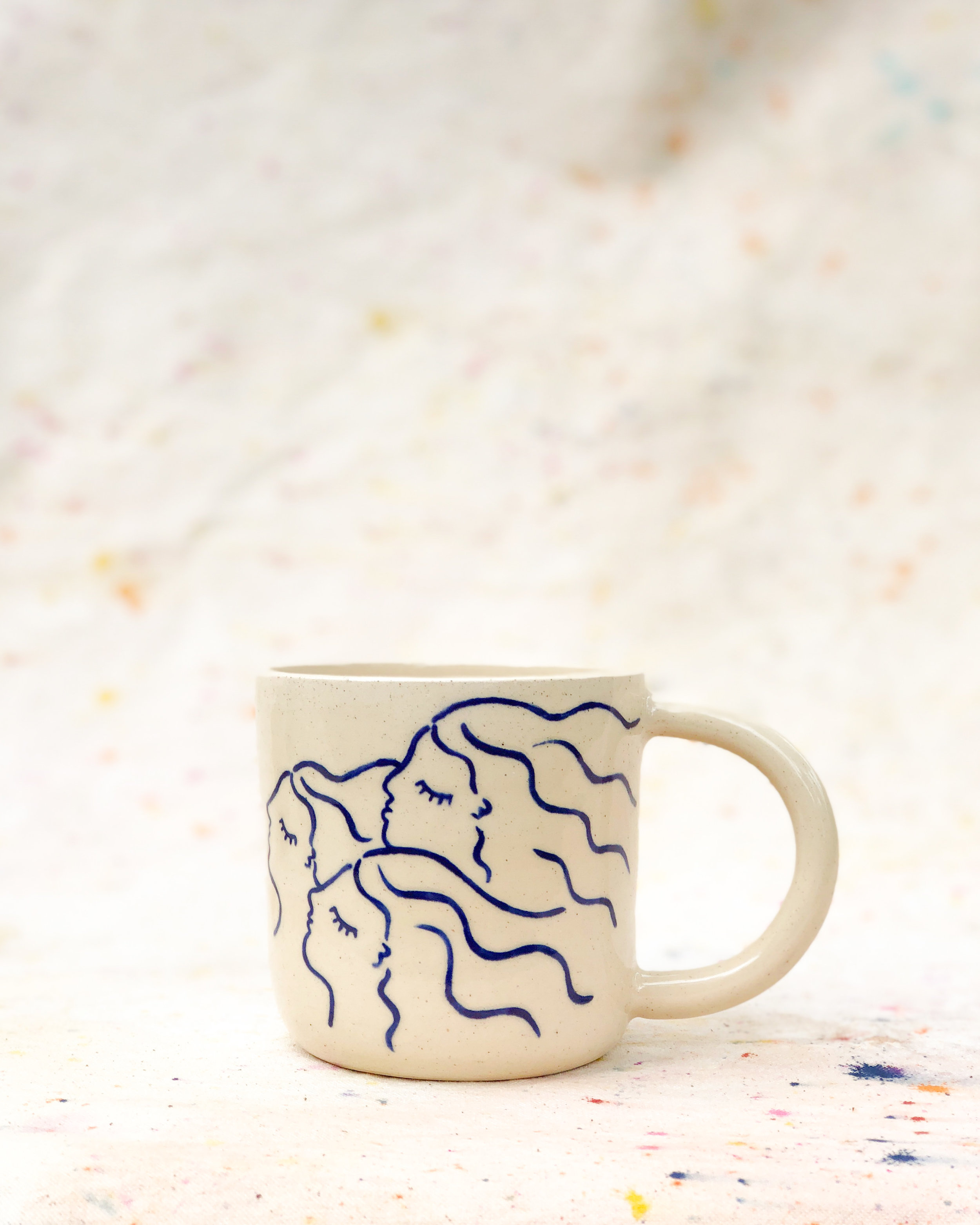 The Women Mug Pre-Order
The women mug offers daily reminder of female strength, solidarity, and peace.
Wheel thrown stoneware mug with hand painted women in deep cobalt blue. Each woman I paint is a little different, varying noses, faces and chins, as I paint each one I think of the strength of the women in my circles and around the world. This buff clay mug holds 13-16oz. of liquid and measures 3 1/2"-3 3/4" tall, and 3 1/2" -4" wide at rim. Handmade in my workshop in Nashville, Tennessee.
For longest life hand wash and dry.
If ordered by Nov 28th this item will will ship by the Dec 19 USPS Christmas cut off if not before. We will send you an order confirmation immediately, and a shipping notification with tracking when your order ships. These items are handmade and one of a kind.