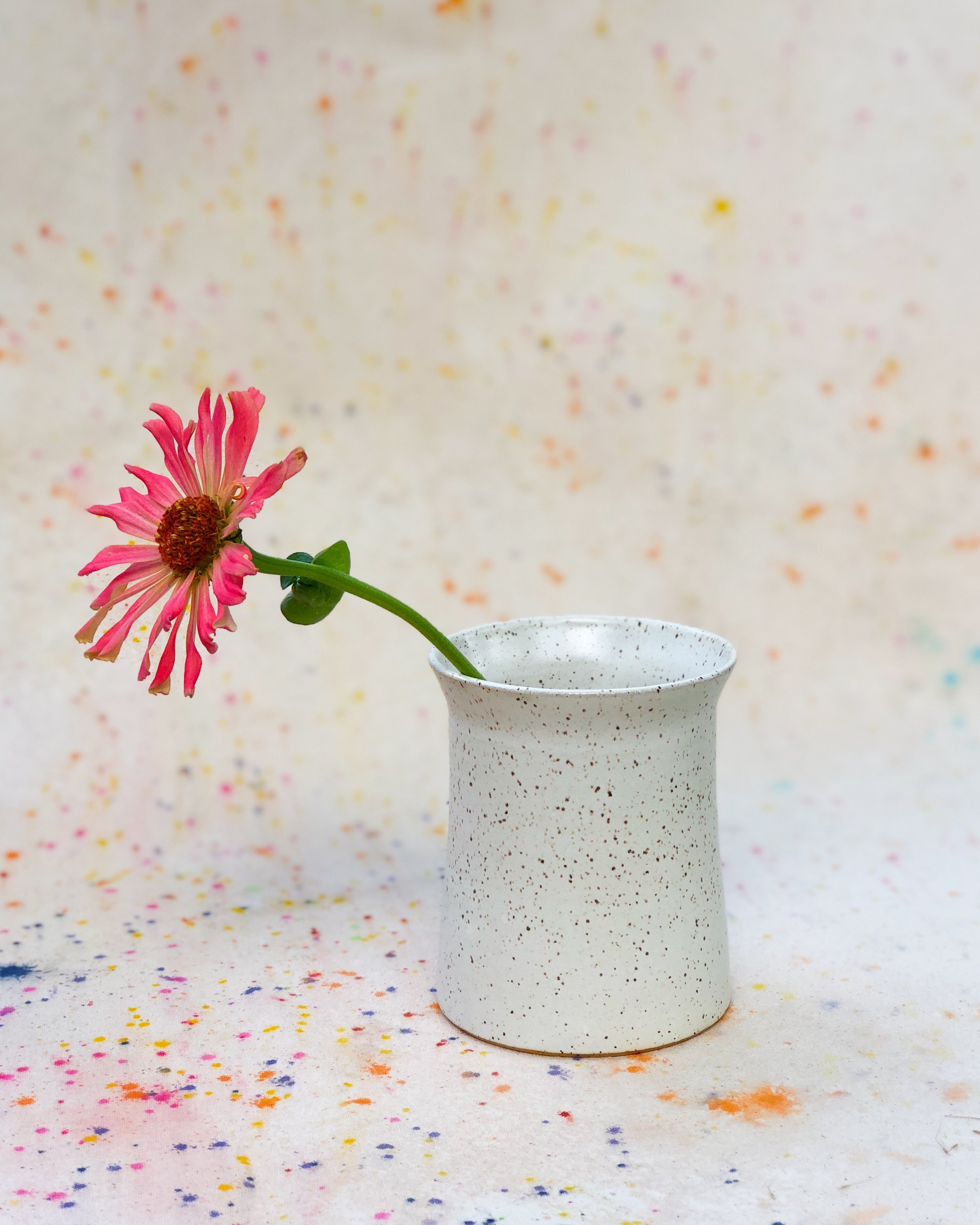 Speckled Vessel
Simple vase in speckled buff clay with my cloud off white glaze. The clay speckles come through the glaze in firing creating beautiful movement in the glaze. Perfect for a small bouquet or even a single stem, this vessel is water tight and dishwasher safe.
Vase measures 4 3/4" tall by 4" wide.
Wheel thrown in my Nashville, TN workshop.
sold out