Speckled Turquoise Serving Bowl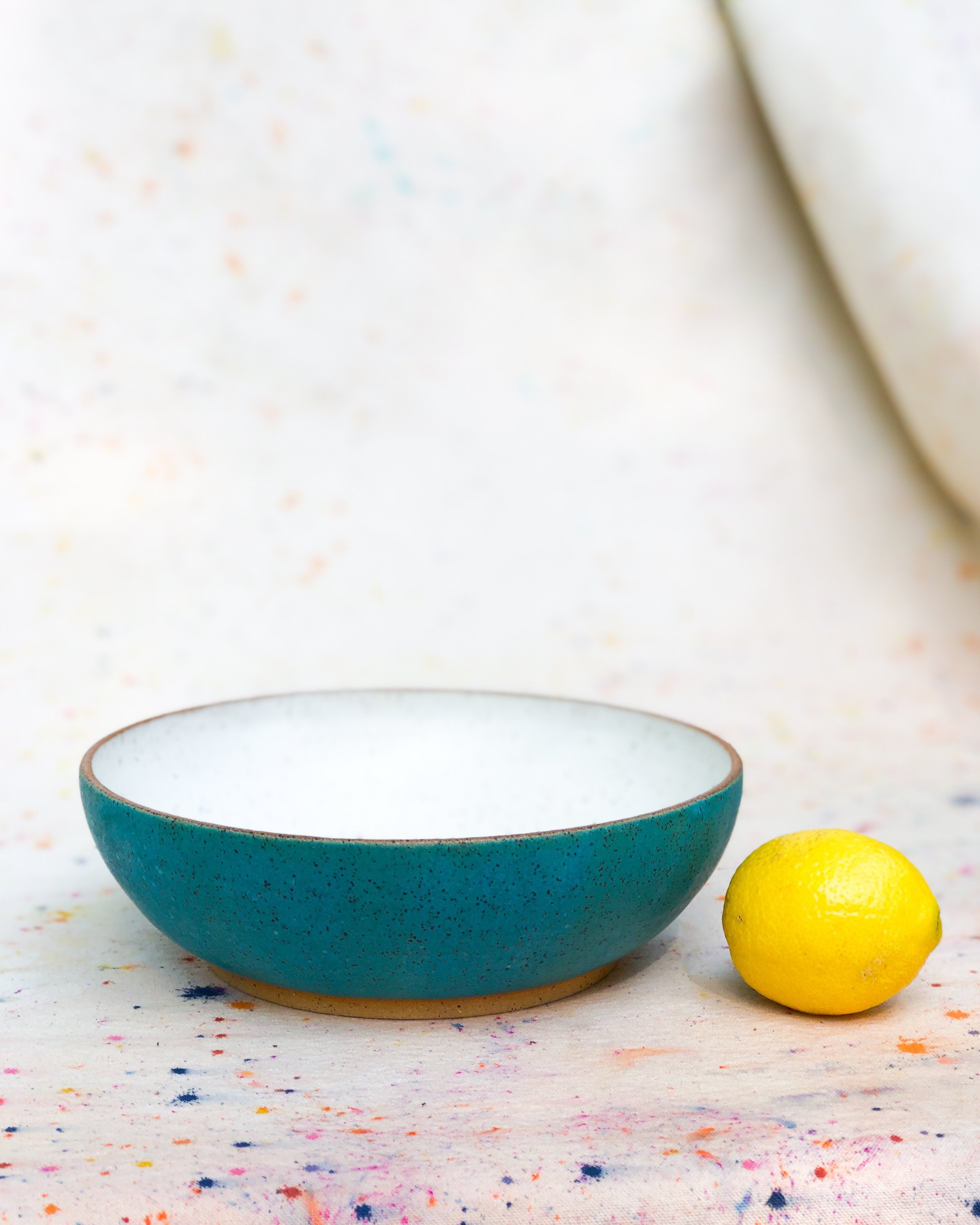 Speckled Turquoise Serving Bowl
This wheel thrown speckled stoneware bowl is glazed with turquoise outside and off white glaze inside. Perfect for a serving dish, or beautiful fruit bowl.
Bowl measures 8 1/4" wide by 2 1/2" tall
This bowl is microwave and dishwasher safe, but for longest life of your pottery hand washing is lighter wear and tear.
sold out