Special Edition Brush Cup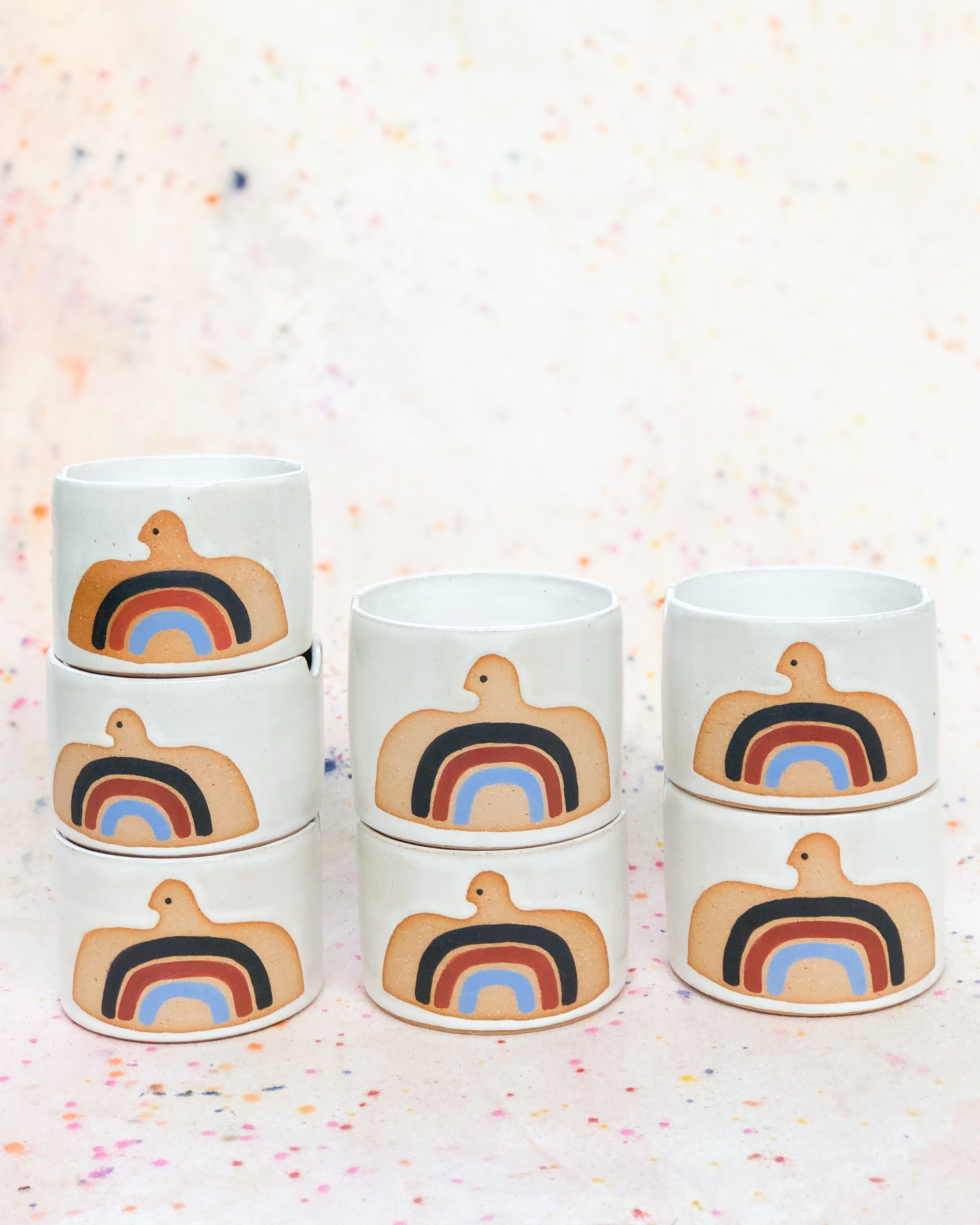 Special Edition Brush Cup
This limited batch of brush cups have a rust hued stripe along with the blue and black I always use on my cups.
With rounded notches in the lip, this cup will keep your brush, pen, quill, or stick handy, and hold your paint water. This stoneware cup was thrown on the wheel in sandy buff clay. The rainbow muse design was hand painted and then coated with wax so that in the firing process the fired clay makes the bird silhouette. Cups are 2 1/2" to 3" tall by 3 1/2" to 3 3/4" wide and hold about 8-11oz of liquid.
Last year I was going through a difficult time, career challenges had come in droves, I was creatively burnt out, and I was trying to find my way. I discovered pottery and fell in love with the process. This image of a bird silhouette rising over a rainbow came to me just as I regained my creative energy. To me it symbolizes the joy of creativity, of regaining equilibrium and starting again, of rising up.