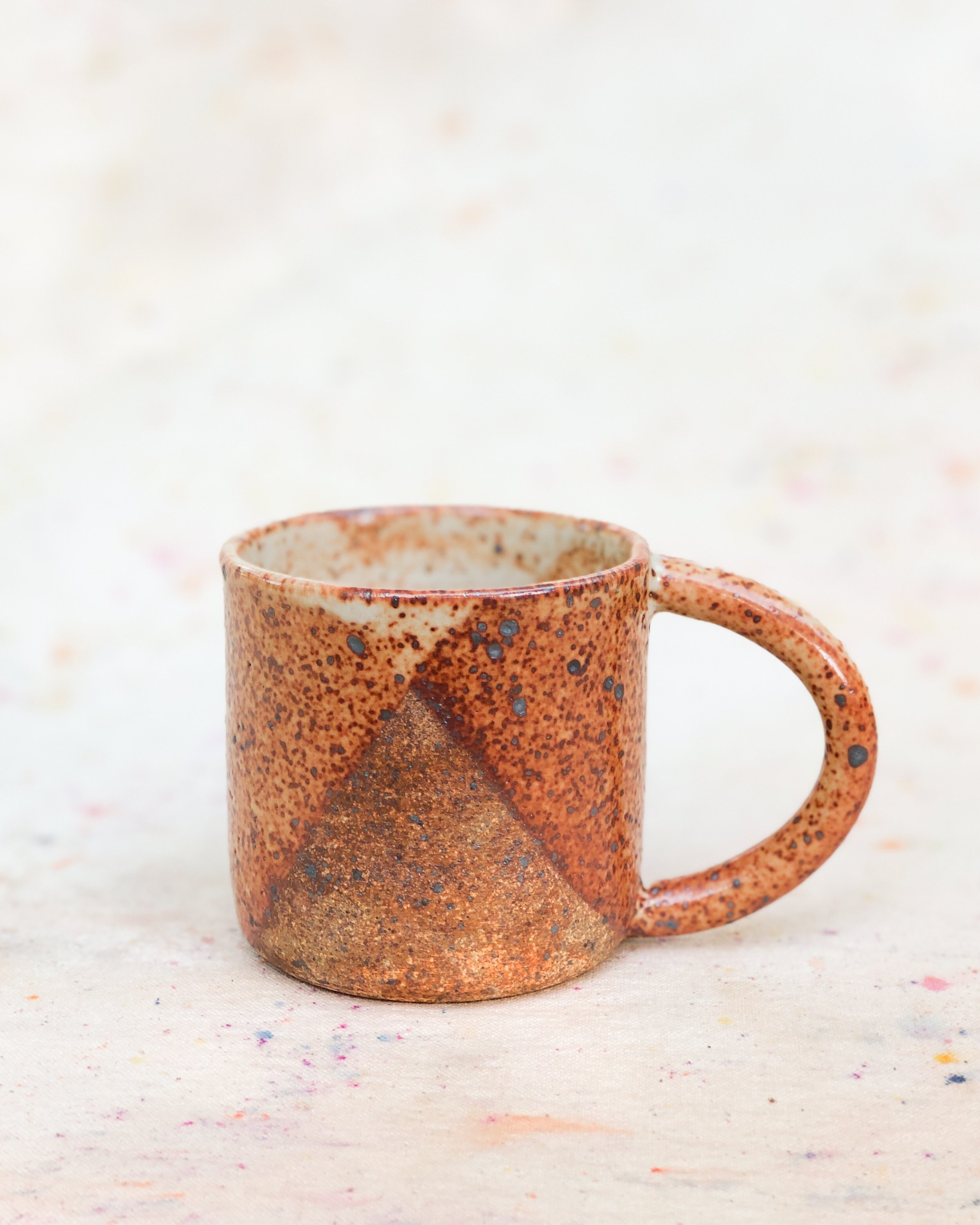 Mountain Mug Shino 8oz
Wheel thrown high fire stoneware mug with hand dipped shino glaze. The overlapping dips create a beautiful pattern that reminds me of a mountain. This special edition is reduction high fired in a gas kiln. This petite speckled clay mug holds approximately 8oz. of liquid and measures approximately 3" tall, and 3" wide. Handmade in my workshop in Nashville, Tennessee.
This vessel is hand wash recommended. The unglazed areas may take on a natural patina over time.