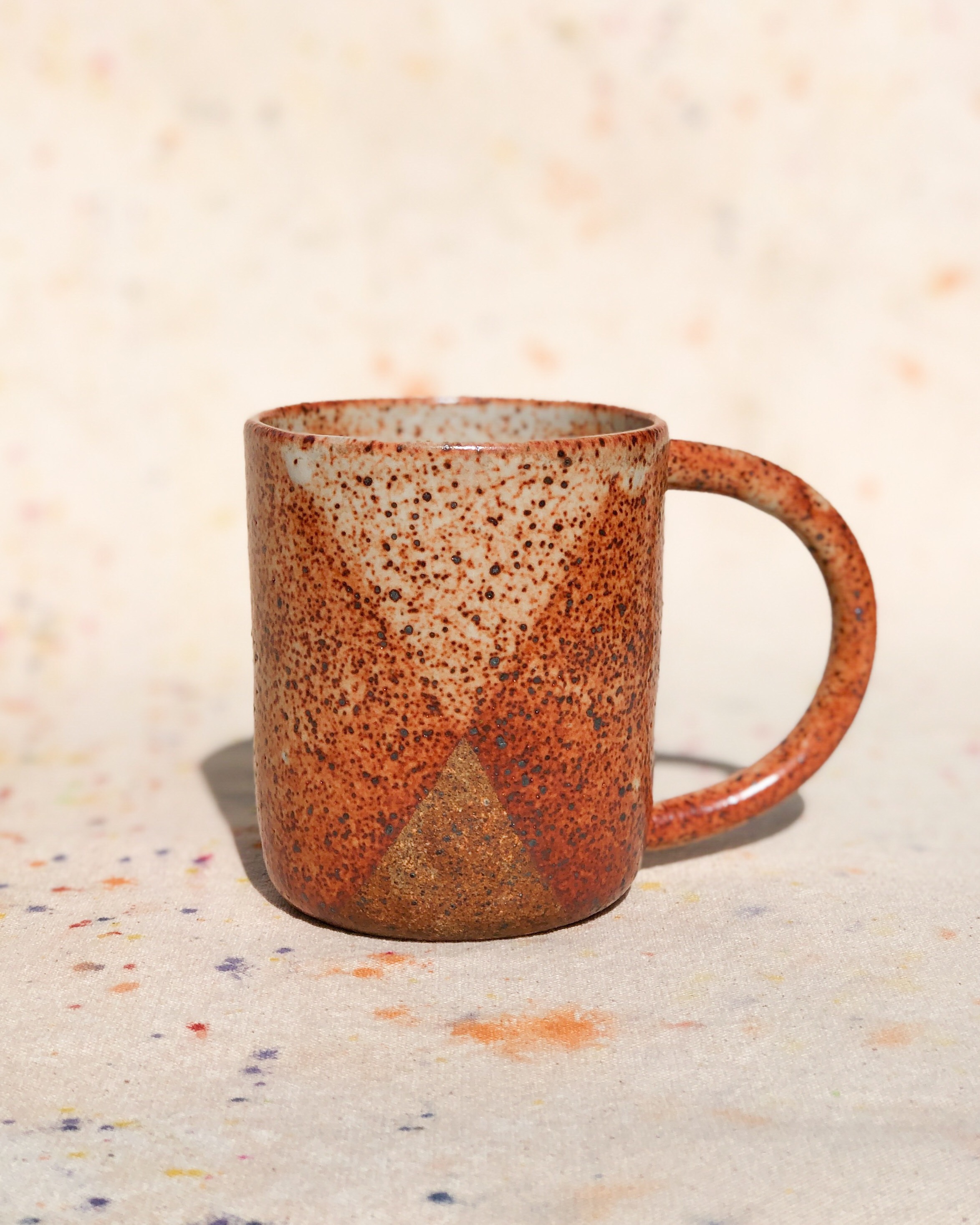 Mountain Mug Shino 12oz
Wheel thrown high fire stoneware mug with hand dipped shino glaze. The overlapping dips create a beautiful pattern that reminds me of a mountain. This special edition is reduction high fired in a gas kiln. This speckled clay mug holds approximately 12oz. of liquid and measures approximately 3 3/4" tall, and 3 1/4" wide. Handmade in my workshop in Nashville, Tennessee.
This vessel is hand wash recommended. The unglazed areas may take on a natural patina over time.
sold out