Shino glazed nesting bowls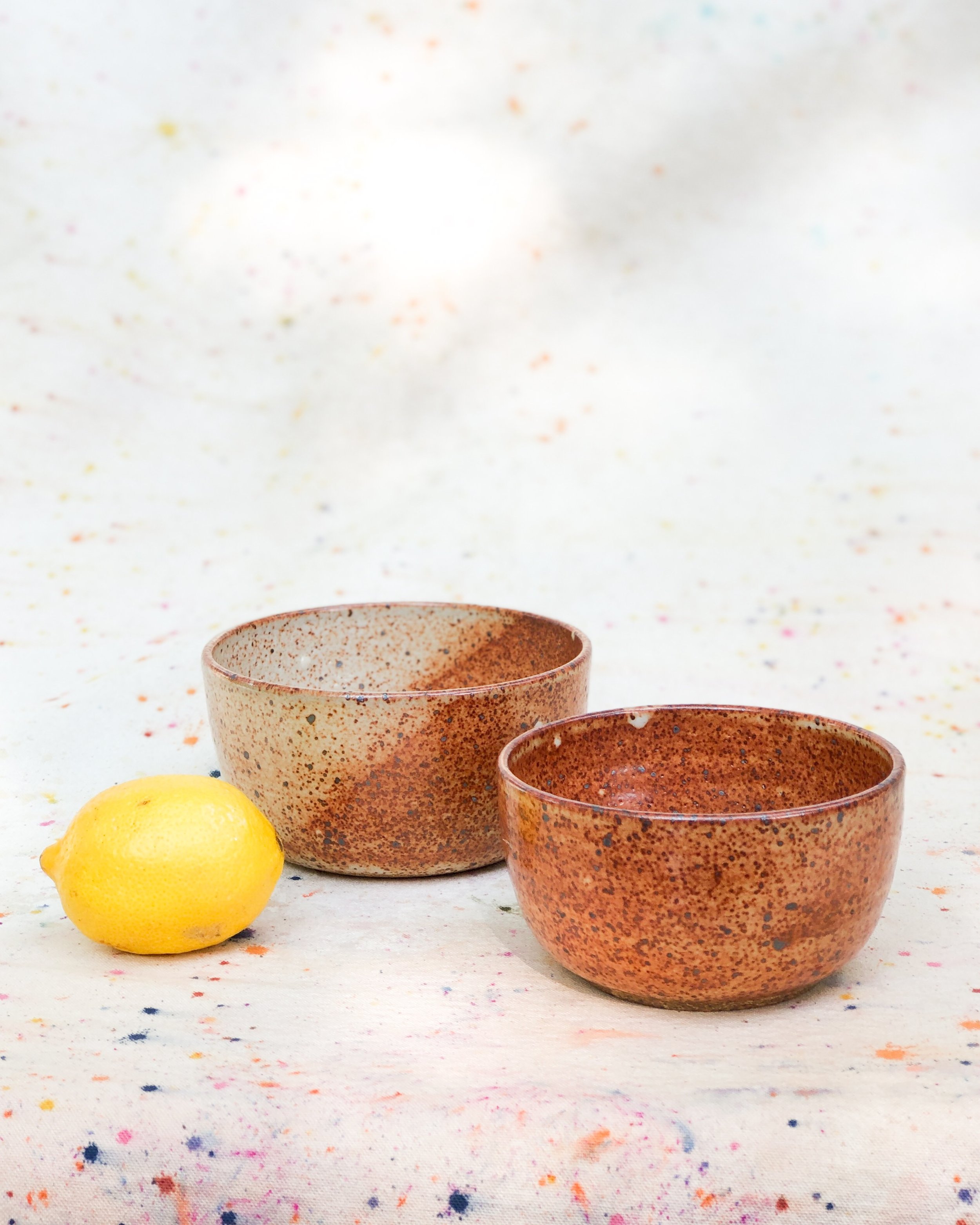 Shino glazed nesting bowls
Set of two wheel thrown nesting bowls with speckled shino glaze. These limited batch pieces are reduction high fired in a gas kiln. These two bowls would make a lovely breakfast set, or would also be just right for salsa or dip.
bowl 1 - 4 1/2" wide by 2 1/2" tall
bowl 2 - 5 1/4" wide by 2 1/2" tall
Hand wash and dry recommended.