Sandy Buff Candle Holders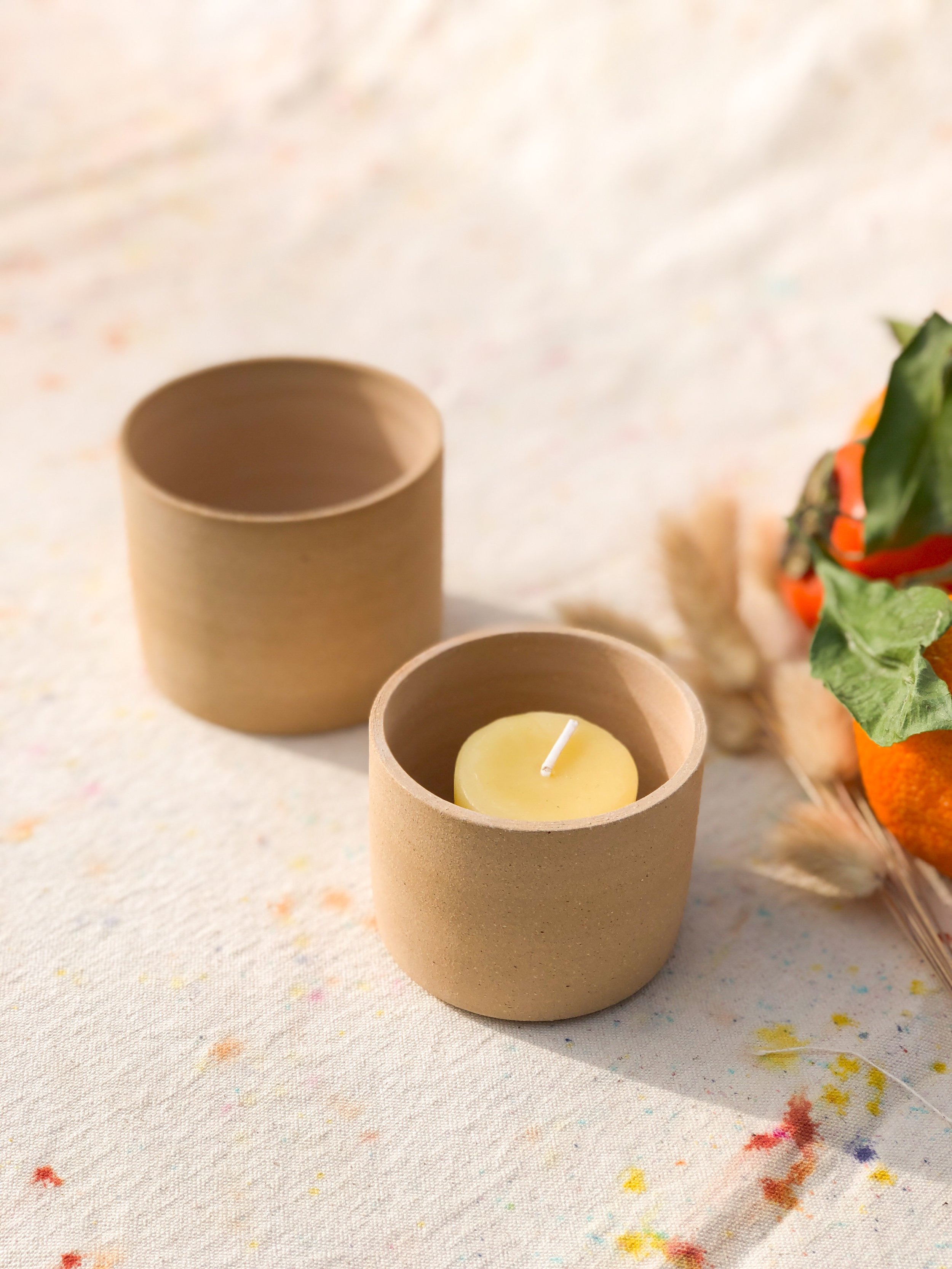 Sandy Buff Candle Holders
These elegant sandy buff stoneware candleholders are fired clay with no glaze. These were wheel thrown in my Nashville, TN studio. The earthy, golden tones of the clay look beautiful when lit by a 100% beeswax candle.
One beeswax tea light is included, and more are available in my shop. Beeswax candles have natural air purifying properties and emit the most beautiful warm glow when burning.
Two candle holders are available.
The uppermost one in photo measures 3 1/4"w x 2 3/4" h, and lower measures 3"w x 2 1/2"h.