Rainbow Muse Planter Pre-order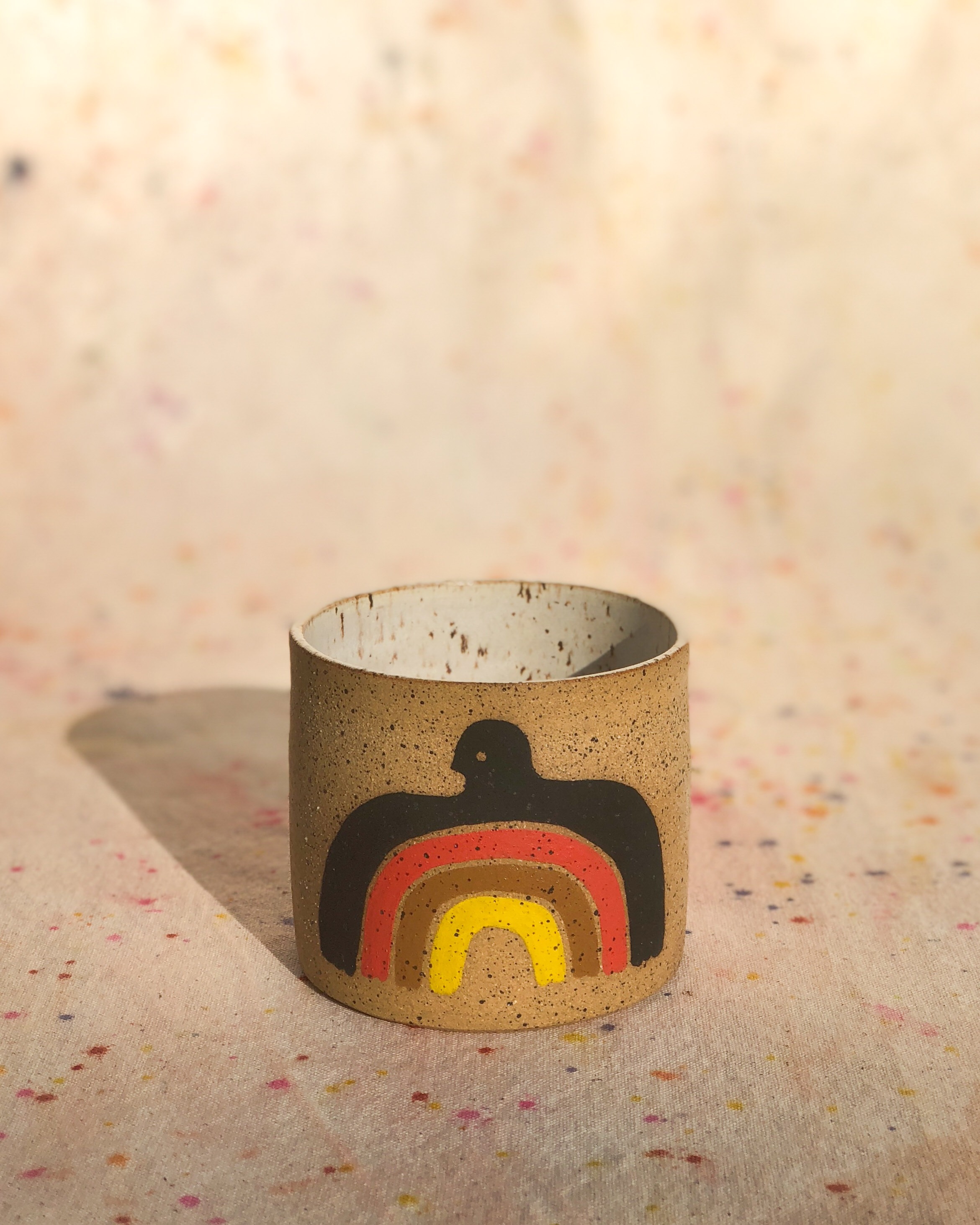 Rainbow Muse Planter Pre-order
Wheel thrown speckled buff stoneware vessel/planter with hand painted rainbow rising bird motif. Layers of a soft creamy matte glaze with lots of speckles line the inside. Exterior is left unglazed. Bird is matte black or matte dark blue, choose upon checkout. No drainage hole in this vessel, making it multi-purpose.
This planter measures approximately 3"-4" tall, and 3"-4" wide at rim. Handmade in my workshop in Nashville, Tennessee. This item will ship in approximately 4-8 weeks. You will receive an update mid-process and a final shipping confirmation when your item ships.
For longest life hand wash and dry.
Last year I was going through a difficult time, career challenges had come in droves, I was creatively burnt out, and just trying to find my way. I discovered pottery and fell in love with the process. This image of a bird silhouette rising over a rainbow came to me just as I regained my creative energy. To me it symbolizes the joy of creativity, of regaining equilibrium and starting again, of rising up.