Flying Geese Triangle Planter or Vessel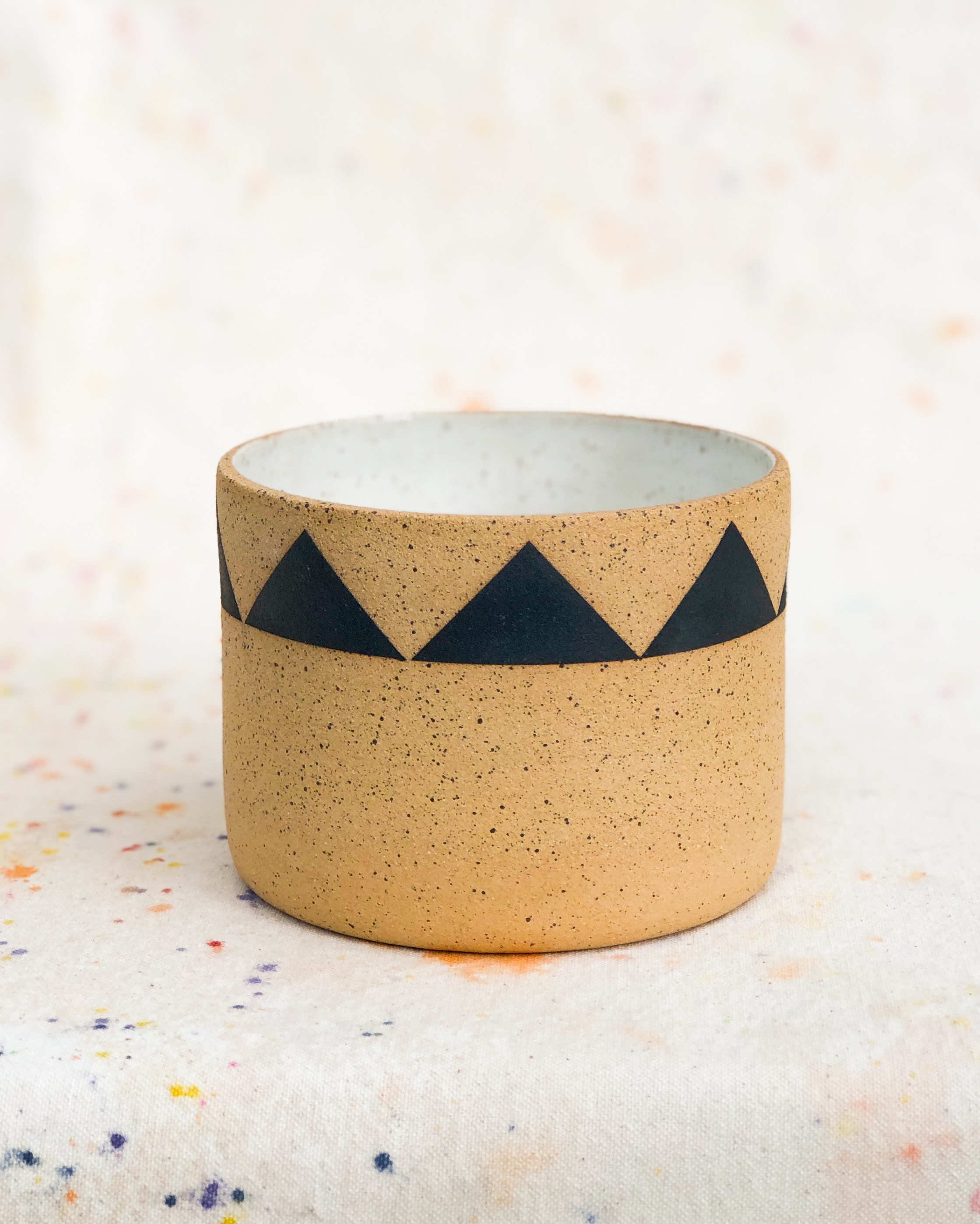 Flying Geese Triangle Planter or Vessel
This beautiful speckled buff clay vessel would make a great planter or utensil holder. Hand painted black triangles frame the rim and a creamy off white glaze inside has natural flecks from the clay. This vessel was thrown on the wheel in my studio in Nashville, TN.
This vessel measures 5" wide and 3 3/4" tall.
This pot is microwave and dishwasher safe, but for longest life of your pottery hand washing is lighter wear and tear.
sold out