Flying Geese Shino Mug 12 oz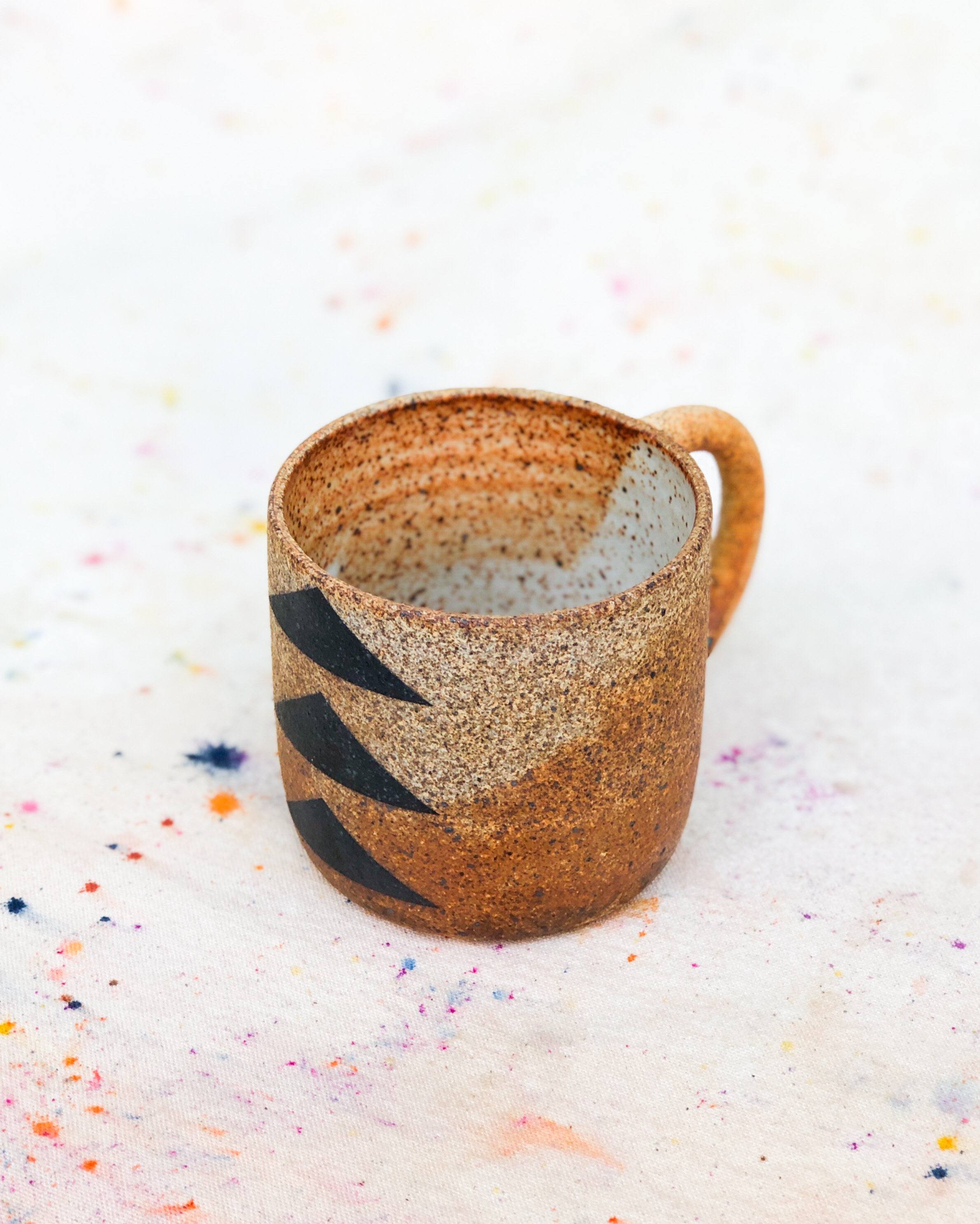 Flying Geese Shino Mug 12 oz
Wheel thrown high fire stoneware cup with black flying geese on the natural clay surface. This special edition is reduction high fired in a gas kiln and has shino glaze.
This cup holds approximately 12oz. of liquid and measures approximately 3 1/4" tall, and 3 1/2" wide. Handmade in my workshop in Nashville, Tennessee.
For longest life hand wash and dry. This cup is hand thrown on the pottery wheel, painted with black underglaze, and then glazed once more with shino glaze.
This vessel is hand wash recommended. The unglazed areas may take on a natural patina over time.